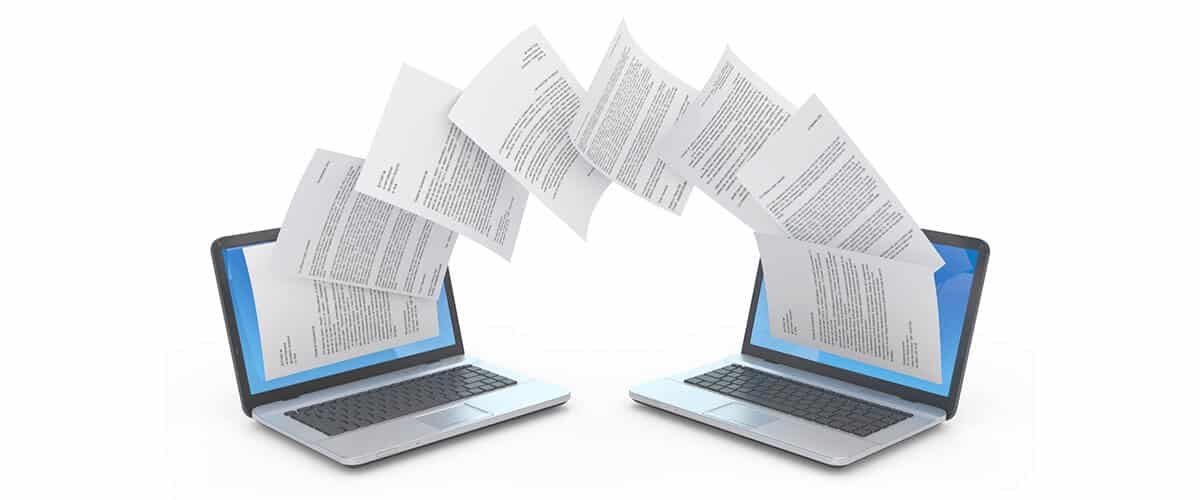 21 Sep

Document Capture and Distribution
Document Capture and Distribution
Date: Sep 21, 2018
Reading Time: 5-6 minutes
Target Audience: Business Decision Makers
Getting data and files into a document management system is often not an easy or efficient process. Manual data entry is a very time consuming and costly process for most organisations. Just think of how many documents you manually enter into a database. Examples could be invoices, any type of hand-written form, or dockets. Now imagine if those documents could be brought in via an email inbox, fax, or scanner, followed by the data and/or document sent directly to your document management system, database or file system.
Achieve complete office automation by using Automatic Import. Documents and files can be automatically imported from a dedicated fax, scanners or email address. For example, vendor invoices could be sent to invoices@xyzcompany.com.au, automatically retrieved from the mailbox, relevant data extracted through document capture, followed by the document and data forwarded onto your document management system or other relevant database.
Make your staff more productive by ridding the need of having to manually enter in data and file your documents through document distribution.
Multiple File Type Support
Depending on the type of business you're in, you may have to capture and distribute files other than documents. B2B's capture solutions facilitate the capture of other file formats, such as video, audio and photos. The system extracts the structural metadata from the file, sends the file and data to your document management system or database, then files and routes them based on that supporting data. This means you can route the file based on date, owner, geo-location, etc. automatically.
Multi-Function Printer Applications
In circumstances where an automated document capture process is not necessary, the ability to upload content to your document management system easily and efficiently is required to ensure total productivity. To make this possible, B2B supports multiple methods of on-ramping content, such as uploading documents directly from your multi-function printer (MFP). We have partnered with leading developers to build applications embedded into any B2B supported MFP.
All of our capture solutions use leading Optical Character Recognition (OCR) engines to create fully searchable and editable documents.
Hand-Written Text Recognition
In some instances you we just can't get away from hand-written forms, as much as we would like to. This is why B2B supports Intelligent Character Recognition (ICR) to capture hand-written data. As you can appreciate, the accuracy will only ever be as good as the hand-writing itself. It's for this reason that our solution has the ability to say how confident it is that it's accurately captured the data. If it's unsure, it will ask an operator to check through an easy, intuitive user interface.
Most database developers allow a straight forward way of importing data so that we can send the captured information across. However, we have connectors built for popular systems such as Microsoft Sharepoint, Microsoft Dynamics, MYOB, Quickbooks, etc.
There are virtually no limits on what we're able to achieve in capturing and distributing your files and documents. Contact us now to discuss how we can achieve productivity increases and savings within your business.