17 May

Choosing the right printer for your business
Choosing the right printer for your business
Date: May 17, 2021
Reading Time: 5 mins
Target Audience:
Diverse and fast, with up-to-date technology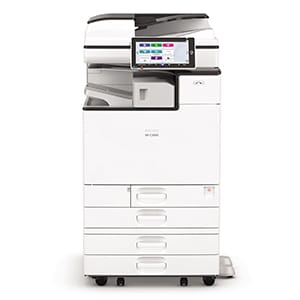 A3 colour laser multifunction device that can scan, copy and print. Designed to do more as and when your business needs to using technology that is scalable, secure, sustainable, and simple.
Awards: 2019 BLI Buyers Lad for Outstanding Achievement in Innovation for Ricoh Intelligent Scanning
View brochure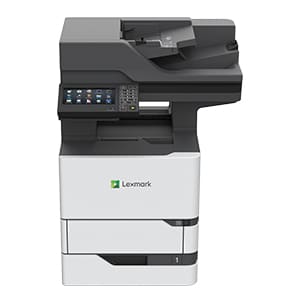 Fast, black and white, A4 laser multifunction that can scan, copy and print. Size allows for flexible placement. 7" colour touch screen offers smooth, tablet-like interaction with customisable convenience and productivity apps.
View brochure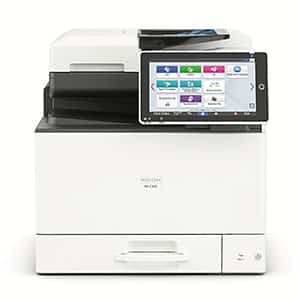 A4 colour laser multifunction (scan, copy & fax). Branded as an intelligent device with its high-speed printing, ability to upgrade its software automatically, and productivity enhancements.
Awards: BLI Buyers Lab 2020 Pick for Outstanding Colour MFP for mid-sized workgroups
View brochure
Small, but high functioning. Something for the home office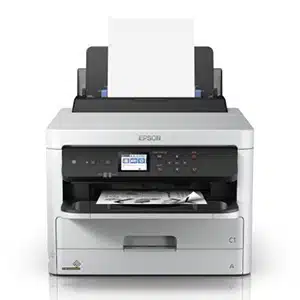 The WorkForce Pro WF-M5299 is an A4 inkjet printer, that uses print technology to deliver fast printing with superior quality results. Mobile, AirPrint, and more available. Cost-effective, and sustainable with Epson ink lasting up to 33,000 pages longer than its competition to help reduce the overall cost of printing, and use of cartridges.
View brochure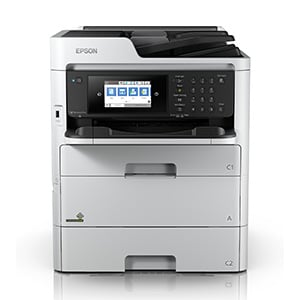 The WorkForce Pro WF-M579R is a colour A4 inkjet printer. It is a high-productivity device, with fast print speeds and no warm up time. Users can connect using Apple AirPrint, Google Cloud Print, and more.
View brochure
Print devices with built-in security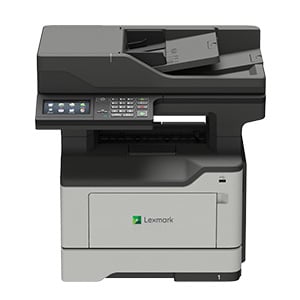 Fast, black and white, A4 laser multifunction and perfect for mid-sized workgroups. Robust and built-in security features such as secure printing via PIN and keypoint intelligence.
Awards: Buyers Lab BLI PaceSetter award for Document Imaging Security
View brochure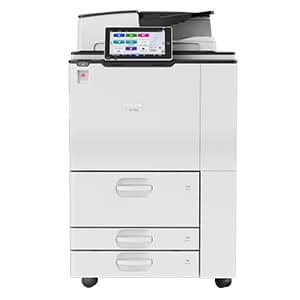 The IM 7000 is the perfect print option for businesses that do not require colour printing. Its exceptional robust finishing, high volume black and white prints, and rapid colour scanning make it the ideal office printer that meets your office needs.
Its security features include Windows authentication, LDAP authentication, Basic authentication, and User Code Authentication; all to ensure your documents are safe and secure, and in the right hands.
View brochure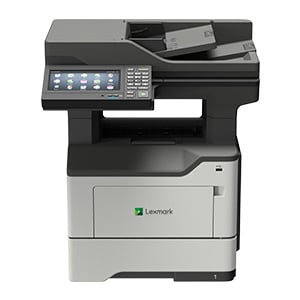 A4 black and white laser printer that is small but powerful; does not take up too much space, expands business potential, and supports a heavy workload.
It offers advanced security with Locked Print to protect confidential documents from unauthorised viewing.
View brochure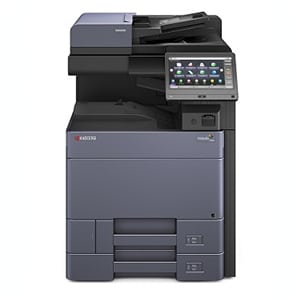 Highly flexible A4 colour multifunction that produces high-quality prints with vibrant colour. Its advanced technology ensures perfect document management and production.
It uses as little energy as possible, only using energy when needed. Not only this, but its renowned long-life components save resources.
View brochure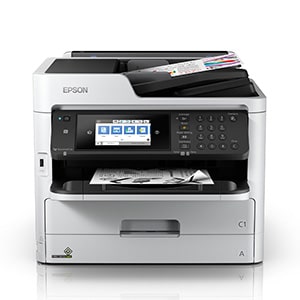 The WorkForce Pro WF-M5799 is an A4 mono multifunction inkjet printer, built for business by giving you fast and versatile printing.
This printer uses up to 87 percent less power than laser printers, can save up to 50% of your paper supply with auto 2-sided printing, and is recyclable.
View brochure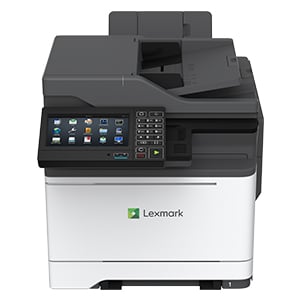 This A4 colour multifunction Lexmark helps you get more done through its amazing features, like its touch screen and enhanced accessibility.
Lexmark's full-spectrum security architecture helps keep your information safe—in the document, on the device and over the network.
Awards: Buyers Lab BLI PaceSetter award for Document Imaging Security
View brochure
Production machines with quality colour and graphic arts capabilities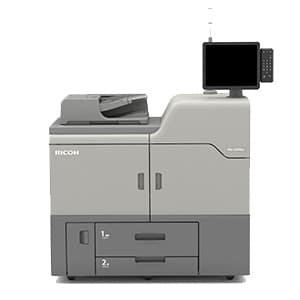 Designed for Graphic Arts, the PRO C7200X is able to handle up to five specialty colours, enhancing your special effects printing. What sets it apart is Ability to print neon colours, watermarks from clear varnish and invisible red toner.
View brochure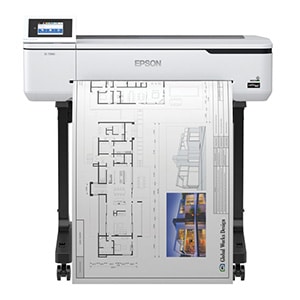 This series is designed for clients that need to produce large-format colour and black-and-white images, economically and at high speed. It is ideal for maps, plans, drawings, schematics, geological survey diagrams, sales presentations, POS posters, and displays. Choose from printer only, or multifunction, differing by print speed and resolution quality.
View brochure